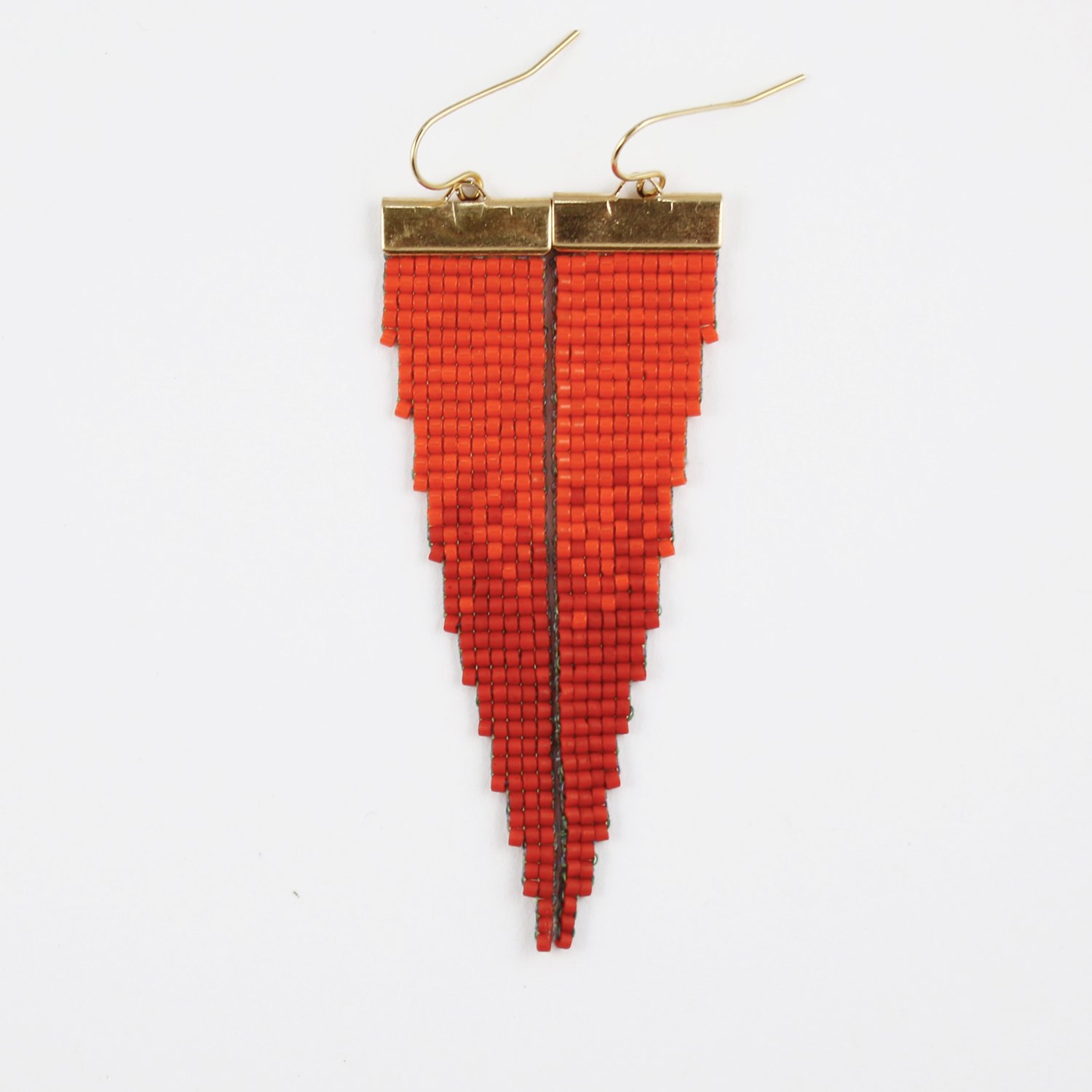 Fireball // Loom-beaded Earrings
Fireball // The boldest earrings we've loomed yet. They're an eye catcher on on the town. Salsa dance anyone?
Approximately 3.25 inches in length (including earwire). Lightweight. Findings are gold plated. Other color schemes available upon request. Earrings presented on 5 by 3.5 inch wood veneer and shipped in a gift box.
Please let us know if you have a metal preference due to an allergy.
► THE PIGMENT PROJECT ◄
Each of our earrings are handmade with special attention to detail. Our listings are made-to-order, so earrings may vary only so slightly from what was photographed.
Please allow us between 2–5 days for us to loom your earrings and an additional 3–5 days for shipping. We cannot guarantee that your earrings will only take 5 days to ship, as USPS First Class shipping occasionally takes longer. If you need to expedite the shipping process, please contact us, and we'll let you know alternative shipping options.